11 September 1819: Keatsiana: Fine Air,
Lamia

Completed, Downright Perplexities
93 Fleet Street, London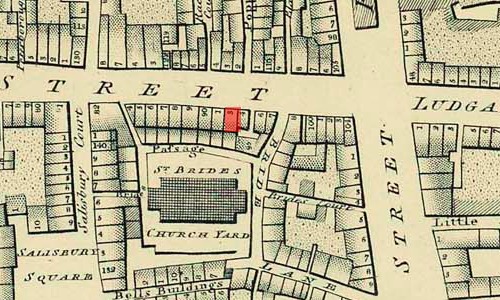 93 Fleet Street houses the offices of [John] Taylor & [James] Hessey, publishers/booksellers, and publisher of Keats's Endymion (1818) and, to come, the remarkable 1920 collection; and where, on 11 September 1819, travelling from Winchester, Keats drops by (unexpectedly) and sees Hessey and Richard Woodhouse, advisor to the publishers, as well as being Keats's close friend and supporter. Hessey, too, is a friend and great believer in Keats's talents. Keats is back in Winchester on the 15th.
Keats, aged twenty-three, lives in Winchester from about the end of the second week of August with his great friend Charles Brown, with whom he has been diligently co-writing a play, Otho the Great. Keats describes his role in the project as Midwife to his [Brown's] plot (letters, 5 Sept). Despite high hopes—and the grave need for Keats to make some money—the play never gets produced in their lifetime. The warmer weather and favorable ambiance of Winchester seems to improve Keats's health. And autumn suits his sensibilities: How beautiful the season is now—How fine the air (letters, 21 Sept). The season and the place in fact facilitate the composition of perhaps Keats's greatest poem, To Autumn, written 19 September.
Keats travels to London mainly to meet with the sometimes difficult manager of his family's complex estate, Richard Abbey, and Abbey invites Keats for an evening tea on the 11th. Family assets seem temporarily frozen by a possible legal suit (or claim) against the estate. Keats's mission is to help his brother—George—who has had a financial collapse in America: George's investment in a venture with John James Audubon, the famous naturalist but also, it seems, callow capitalist, has more or less bankrupted George, and George hopes to acquire funds from the family estate. (A significant financial crisis in the US at the time, the so-called Panic of 1819, is part of the backdrop to George's difficulties; Keats is fully aware of the situation, and comments on it in a letter to his sister Fanny on 26 October: he mentions the general depression of trade in the whole province of Kentucky and indeed all America.) Abbey commits to help clear things up.
Keats, too, has lately suffered financially. Brown has supported him for the last few months, and this continues into October; without Brown, Keats writes, I should have been in, perhaps,personal distress (letters, ?26 Oct 1819). In early September, Keats receives funds from other friends (including money via Taylor and Hessey); he is basically living month-to-month. He returns to Winchester 15 September. Keats seems unaware that he is entitled to fairly significant funds from the family money, and a picture of Keats's family finances will not be clear or settled until after Keats passes away. While in London, Keats also manages to meet with his younger sister, as well as see some friends and take in a little theatre.
Keats has just completed Lamia, a poem he hopes will have some public appeal and encourage sales of his foreseeable volume with publishers Taylor & Hessey. Keats believes there is fire in it, and that it offers the kind of sensation that the public wants (letters, 18 Sept). Keats, however, misses the mark a little with the poem, perhaps because he attempts to gauge the public's taste rather than represent his own poetic strengths. Although the poem's plot (lifted from Robert Burton's Anatomy of Melancholy) overflows with topics from which Keats has recently poetically profited— uncertainty and undetermined truths, illusion/reality, mortality/immortality, mutability/permanence, human vanity/the ideal, love/loss, an unsympathetic world—the story of a beautiful serpent-woman's love for a mortal does not nearly rise to the level of Keats's very best poetry—that is, to poetry written earlier in the year. What has matured, though, is Keats's natural poetic tendency to reflect conflicting and contrasting sensations and thoughts without affected poeticisms and stylistic overreaching, and with a tempered, unobtrusive voice.
Lamia, however, with its narrative turns and twists, does not continuously or consistently reflect those topics or this style in penetrating or inspired ways. Perhaps the narrative mode (as opposed to the lyric mode) does not stir Keats's greatest strengths as much as dilute them. Despite these weaknesses, Woodhouse, who is probably the first to see something close to a fair copy of Lamia, is impressed enough to write to Taylor and to retell the whole plot. Keats, Woodhouse reports, has a fine feeling when & where he may use poetical licences with effect (19 Sept). This is an interesting comment from someone who knows Keats and Keats's work very well, but he may have pointed to an aspect of the poem's deficiency: it employs a little too much poetical licences, and one of Keats's declared goals for his best poetry is for it not to display, as it were, poetic artifice or excess. At best, we could extend the critical sophistication of Lamia by suggesting that, as drama of idealization, it offers us a kind of allegory of false interpretation. At the same time, and on a more plotful level, the poem offers a kind of critique of love (as a form of fantasy or delusion) that pits it against the cold, hard, real world. (Keats also works this storyline into both The Eve of St Agnes and La Belle Dame sans Merci.) Now, these aren't bad ways to look at the poem, except that Keats does not represent this drama or allegory or plot in a superior way. But at least, he hopes, the public might buy into (literally) the poem's passions and sensations. Again, at this point, he very much needs the money and some sense of success.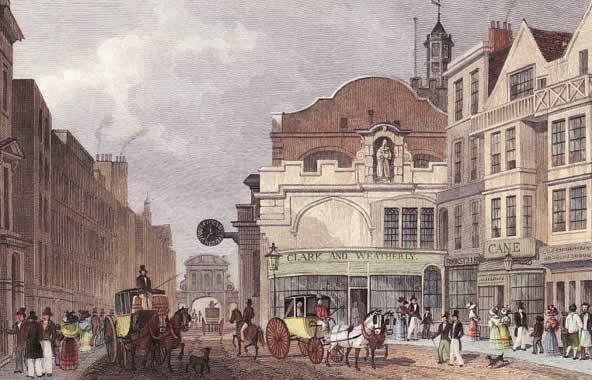 Keats hopes to have The Eve of St Agnes and Lamia published by Taylor & Hessey as soon as possible, along with some of his odes, though revisions to The Eve of St Agnes are an issue: a relatively explicit description of the amorous encounter between Madeline and Porphyro is the problem. Woodhouse believes it makes the poem unfit for female readers; part of Keats's response is that he writes for male readers only, though this may be tainted by a little defensive posturing.
On 19 September, Woodhouse (Keats sees much of him during the brief London trip) reports to Taylor that Keats thinks little of Isabella; or, The Pot of Basil (written in early 1818); mawkish, Keats calls it. Woodhouse brings up the poem in the context of what might go into Keats's next collection. Woodhouse, however, disagrees with Keats's assessment; he believes that the poem does not contain sugar & butter sentiment, that cloys and disgusts. Woodhouse also comes up with a very useful insight about the nature of Keats's work: as opposed to hearing Keats's poetry, his poetry really must be studied to be properly appreciated. Indeed. And Woodhouse is probably the first to utter a word with respect to the subject he finds himself writing about at length: Keatsiana.
On this trip to London, and before returning to Winchester on 15 September, Keats sees his younger sister, Fanny. Noticeably, he does not see Fanny Brawne, his intended, whom he has probably not seen for more than about two months. Although he still confesses intense and unceasing love for her, not seeing her might be tied to anxieties about his finances, his health and state of mind, and his desire to remain independent. Keats confesses to her that seeing her would create downright perplexities that would destroy the half comfortable sullenness I enjoy at present, and he adds that he has been trying to wean himself from her: I cannot bear the pain of being happy—seeing her, he writes, would be like venturing into a fire (letters, 13 Sept). Poor Keats.