October 1816: John Hamilton Reynolds
19 Lambs Conduit Street, London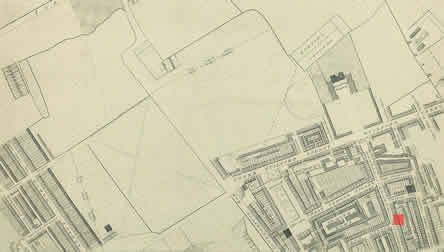 Where John Hamilton Reynolds and his family live. Keats meets Reynolds through publisher, poet, and critic Leigh Hunt in October 1816.
Reynolds, like Leigh Hunt, exposes Keats to new and important friends (like Benjamin Bailey, Charles Brown, John Taylor, and James Hessey), and the two become quite close.* Reynolds, a year older than Keats, is himself published and aspiring young poet, and soon to be publicly associated with Keats and Percy Shelley by Hunt in Hunt's paper, The Examiner (Young Poets, December 1816).
Besides sharing a profound interest in poetry, Keats goes to the theatre and museums with Reynolds, and he dines frequently with him. The height of their friendship is probably mid-1817. For a period, Keats is also friends with Reynold's family. Reynolds provides fairly important and sensitive advice and opinions to Keats about publishing and reading.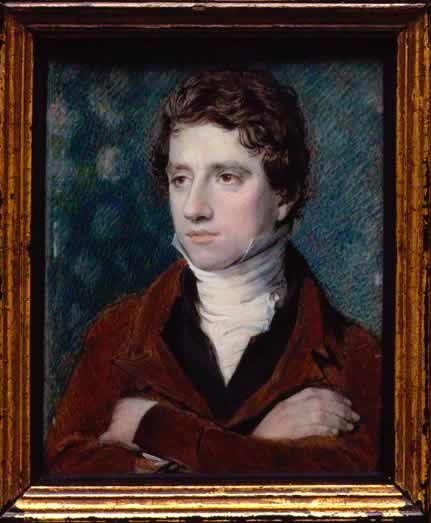 Reynolds, like Haydon will contribute to Keats's increasing disenchantment with Hunt's poetry, poetics, and personality. To Reynolds, Keats confesses he cannot exist without poetry (18 April 1817). Keats also writes to Reynolds that he never wrote one single Line of Poetry with the least Shadow of public thought (9 April 1818); and perhaps most importantly, in correspondence with Reynolds, Keats begins to critically come to terms with the poetic character of Wordsworth and Milton relative to his own desires, ambitions, and direction as a poet (3 May 1818).
Keats later writes a poem intended to cheer the ill Reynolds— Dear Reynolds (15 March 1818). It is neither a great nor significant poem (Keats thought it was careless), but toward the poem's end, a few lines anticipate an important moment in Keats's poetic progress: the readiness to calmly and deeply take on subjects that will tease him out of thought (77), suggesting (as we look ahead) spring 1818 as a transitional period in his thinking about poetry. Keats by this point is very much aware of the need to move beyond occasional, sociable verses, as well as to avoid embowered landscapes inhabited by young, yearning figures who long to be enduring poets. But for now, from mid-October 1816 until the end of the year and a little further, Keats is enamoured with the new literary and cultural world he has entered. He just hasn't developed an original, resonant poetic voice.
*See here for Reynolds' key place as a node in Keats's social network.