Keats's Family Home, 1797
Craven Street, off City Road (now Cranwood Street), London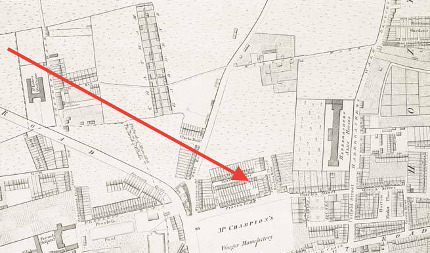 By the end of 1797, Keats's family move to 12 Craven Street, just off City Road, which would have been on the outskirts of the City of London proper. Keats will get a brother in 1797: George. The growing family needs more room.
At the time, the area links and mixes both suburban and urban characteristics by opening up to country and pastoral landscapes; it would have been diverse in its demographics. Here, perhaps, Keats's poetic impulses have some kind of beginning, but this may be romanticizing the mystery of individual poetic aspirations. What isn't the basis for poetic growth? We hear via Keats's friend Benjamin Robert Haydon that Keats at a very young age is obsessed with rhyming, though this is not particularly unusual for young children. But, at this point, there is nothing in Keats's family background or circumstances that fully predicts his interest in poetry, let alone his remarkable poetic sensibilities and desire to be an enduring poet. Keats will, as a young man, come to articulate that the principle of beauty is the prime directive in his passions and interests, and this, too, is unforeseen in what we know of his childhood.
The young family leave Craven Street in 1802, and move back into rooms above the inn at Swan and Hoop Livery Stables, a large and prosperous commercial property initially leaseheld by Keats's mother's family—John and Alice Jennngs—but now managed by Keats's father, Thomas, after the retirement of John and Alice.
Another resident of Craven Street (at no. 27) is John Nowland Sandell, who, along with Richard Abbey, becomes the Keats family co-guardian after 1810.* Sandell, a businessman, dies in 1816; after this point, Abbey becomes the sole guardian for the fairly decent Keats family estate, estimated at about 13,000 pounds, which was a good deal of money. Keats comes to have, for the most part, an antagonistic relationship with Abbey, who will come, understandably, to openly disapprove of Keats's impracticable poetic aspirations that begin to emerge in his late teens, while draining money from the estate. After all, why would a smart, young London lad like Keats want to take the haphazard direction of a poet, especially after he receives state-of-the-art (and expensive) medical training, which he had begun at age 14?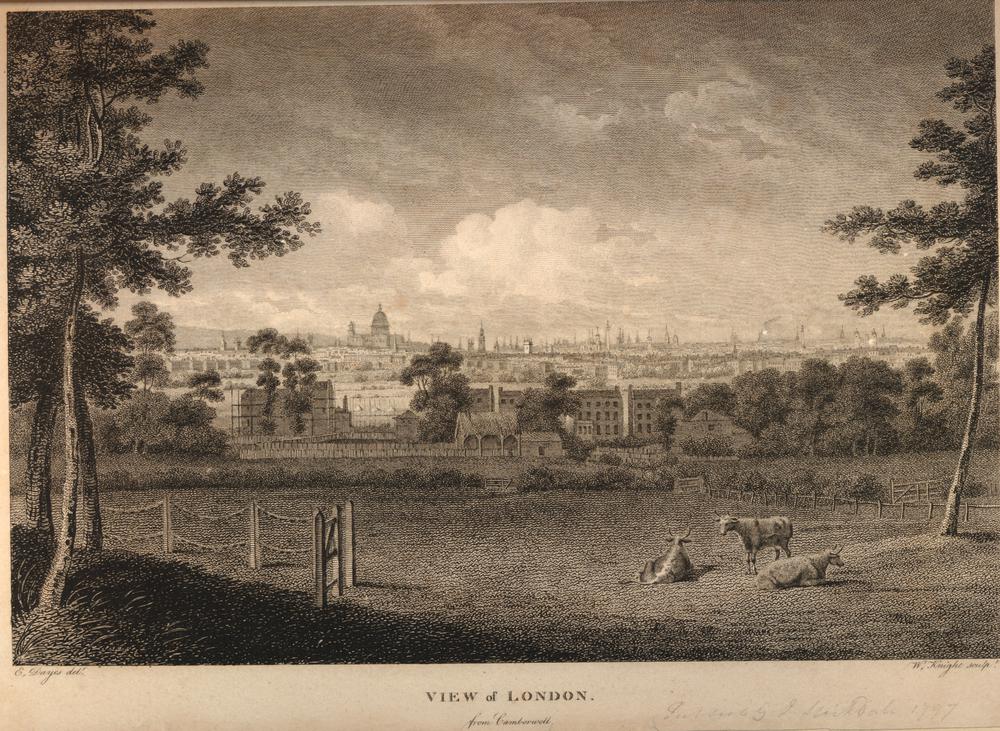 * My thanks to Kenneth Page of Keats House, City of London, for information about Sandell's residence.
1797: Coleridge writes Kubla Khan and This Lime-Tree Bower My Prison, and he publishes his 2nd edition of Poems; Ann Radcliffe publishes The Italian; Mary Shelley (Godwin) and Franz Schubert born; Mary Wollstonecraft, John Wilkes, Edmund Burke, and Horace Walpole die; Wordsworth and Dorothy move into Alfoxden (and Coleridge and Wordsworth are investigated by the Home Office as spies for the French); Massacre of Tranent; first descent of a frameless parachute (in Paris); chromium discovered; crash of the credit/investment market in the US, which effects UK markets (sometimes known as The Panic of 1796-97). Oh, and the Steinway piano guy is born (Heinrich Engelhard Steinweg).