25 October 1817: Visit to James Rice & Some Key Questions
50 Poland Street, London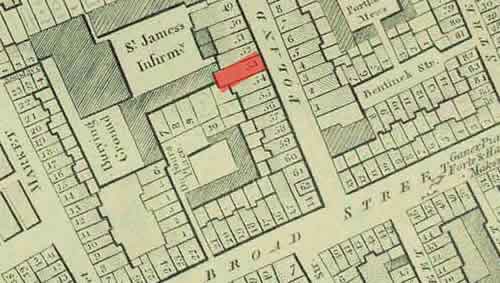 Where Keats's acquaintance James Rice, Jr. (1972-1832) lives. Rice is trained in the law, and later Keats's younger sister, Fanny, will employ him as her lawyer. He is evidently very well read. Keats becomes acquainted with Rice via another friend, the writer and sometimes poet John Hamilton Reynolds, who is later partnered by Rice (who pays for Reynold's training) in the law practice Rice takes over from his father. Rice seems to have later turned over the whole practice to Reynolds, though Reynolds made little of it.
On this evening, Keats (just about to turn 22) calls on Rice and his family after being ill for the previous couple of weeks and confined to Wentworth place (Keats has taken some mercury). Rice himself has just been ill (he suffers continually from some kind of illness (possibly consumption), which may have been the cause of his death at age forty. Keats's younger brother, Tom, is also seriously unwell at this point, and there are fairly obvious signs of consumption. This worries Keats enough that he considers sending Tom to a warmer climate—to Lisbon—and to perhaps accompany him. In just a few years, Keats will himself be in Tom's position, and looking to a warmer climate in an effort to remedy his own lingering but unstoppable consumption. Keats returns the favor and has Rice over on the 27th.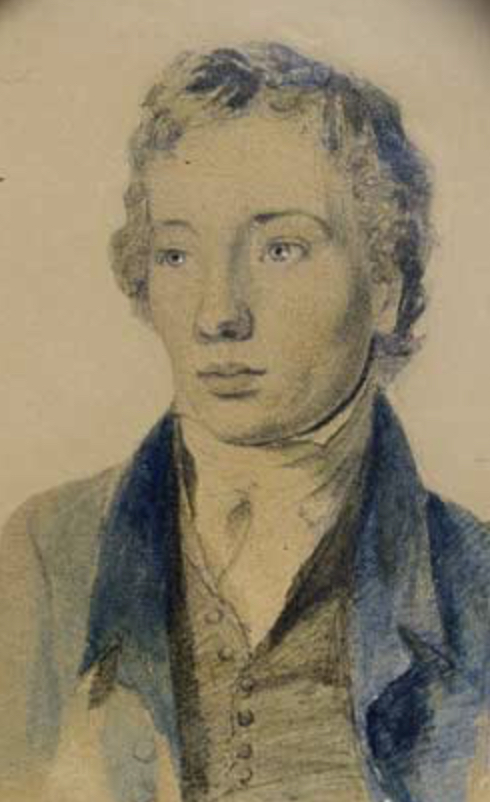 Keats greatly enjoys Rice's company: he finds him unconditionally witty and wise, entirely sensible in his judgment, and admirably buoyant, even with his wavering health. As Keats writes to another friend, he hopes can spend every Saturday with Rice until we know not when (letter to Benjamin Bailey, 28-30 Oct 1817).
Significantly, in this letter to Bailey, in which he discusses Wordsworth's poem Gipsies as criticized by literary critic and essayist William Hazlitt, he judges Wordsworth's poem as lacking depth, being overly intellectual, written from a position of comfort, and not a search after Truth. This tells us something significant about the poetical position (or disposition) Keats seeks in order to progress, as well his view of two Wordsworth's—one early and one late, one feeling deeply and one hardly feeling—that Keats attempts to deal with.
At this time, Keats is somewhat stuck between indolence and his desire to complete his long, testing, and largely lackluster poem Endymion within a month or so. Indolence, though, is a disposition that interests Keats, and he moves between embracing it as a poetic state to explore and rejecting it in favor of very deliberate application of his creative energies. Keats is very capable of both worrying and not worrying about worrying—of operating between states of passive receptivity and engaged participation; in fact, this may be key to understanding one aspect of Keats's developing poetics and his complex poetic progress. How can he write poetry that captures both states, as both conflicted and conflated—and without judgment? His best poetry, mainly that of 1819, manages to do so. How can he enter a subject without subjectively wallowing in it? How will he balance intensity and disinterestedness? How can he commingle thinking and sensation? How will he poetically embrace knowing and not knowing? The solution comes by answering these questions with poetry itself.